Seven Ways to Trim Your Waistline in Time for Your Wedding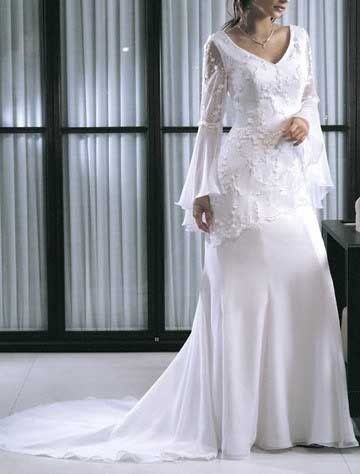 Are you a bride-to-be in your late twenties or early thirties? If you are, you may have noticed that your slim waistline is getting a tad bit bigger. That is normal, it's just your hormones and metabolism rate slowing down. As women age, they will start to get a bit bigger. But this can be avoided with proper nutrition and exercise.
So you are planning for your wedding, and you know you want to look your best. If you are an older bride-to-be, then please pay attention to the following seven tips that will help you trim your waistline in no time at all, and keep it slim for a very long time!
1)You think you feel hungry, and you reach for a bag of potato chips, or your favorite snack. But don't do that! You may be confusing thirst for hunger. So when you feel that pang, drink a glass of water first. And if you are still hungry after, then reach for a handful of nuts (like walnuts, or almonds) that will fill you up, and provide you with nutritional value. This is unlike a bag of chips that only fill you up with calories and has no additional nutritional value.
2)It is preferable that you do not eat again after your dinner. In fact, it is said that you should not eat at least two-three hours before your bedtime. But if you are a late sleeper, and remain awake many hours after dinner, then you can treat yourself to a healthy snack. Choose snacks such as low-fat yogurt or multigrain snacks.
3)It is said that French women stay slim because they don't restrict what they eat, that is, they eat everything, including rich desserts, but they do reduce their portion size. So instead of cutting out your favorite food, eat smaller portions of it. A small bar of chocolate instead of the whole, or one gourmet cookie instead of the whole bag.
4)We have been drilled into thinking that 3 square meals a day is the healthy option. But research have shown that people who eat four to five meals or snacks a day are better able to control their appetite and weight. It is recommended to divide your daily calorie intake into smaller meals or snacks and enjoy most of them earlier in the day. Dinner should be the last time you eat.
5)Incorporate healthy proteins like lean meat, yogurt, cheese, nuts or beans into your meals and snacks because they keep you feeling full longer than carbs and fat.
6)Add spices or herbs so that your food will be loaded with flavor. Such foods will stimulate your taste buds and be more satisfying so that you won't have to eat as much to feel satiated.
7)This tip is by far the best, so even if you cannot do all the other 6 tips. At least work on this last one! Reduce your portion of pasta, bread or rice and replace it with more servings of vegetables. If you do this, you will consume 100-200 less calories.
Labels: Bridal Nutrition Tips, Wedding Diet Plan